Our Team
My team and I spend the necessary time to understand what is important to our clients deep down in their hearts and then take a methodical approach to show them what is possible. Our expertise and areas of knowledge are particularly relevant to individuals with high variable compensation, closely held business owners, and people within 10 years of retirement or already retired. Clients in our target markets are finding our work to be particularly interesting and relevant today due to the new tax laws enacted in 2018 and low interest rates.
If you need to schedule an appointment or request any other service, please let us know. We will respond promptly.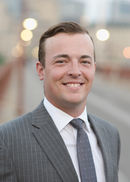 Tim Sanford
Associate Financial Representative
Office 612-758-7636

Tim started with Northwestern Mutual as an intern in January 2017 before joining our team in May 2017. He is the main point of contact for our clients ensuring all client needs are accurately and efficiently met. Having the ability to help people, as well as challenging himself, is what Tim finds rewarding about the Financial Services industry.

Tim graduated from the University of Minnesota Duluth in 2017 with Bacelor's Degree in Financial Planning. The Financial Planning Program at UMD combines real world application and an intense curriculum to prepare students for a career in the Financial Services industry. Originally from Elk River, Minnesota, Tim now resides in Plymouth, Minnesota. In his free time, he enjoys competing in competitive golf tournaments, playing in hockey and softball leagues, spending time with family and friends, traveling, and cheering on the Detroit Red Wings.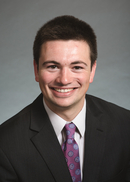 Ryan Woitalla
Associate Financial Representative
Mobile 763-498-2449

Ryan joined our team in May 2018. He assists with servicing clients through client onboarding, scheduling, and handling client service requests for Life and Disability insurance. He will be working on his CFA certification to assist with client portfolio construction. Ryan's passion for the Financial Services industry stems from his desire to help people, specifically with planning for retirement.
He is a 2018 graduate of the University of Minnesota Duluth with a B.B.A. in Financial Markets Finance and Economics along with a minor in mathematics. Ryan is from Saint Michael, Minnesota and enjoys spending time with family and friends, reading, hunting, fishing, and golfing. In college, he participated on UMD's CFA Research Challenge team which was named 1 of 5 Global Finalists out of over 1,000 universities around the world. He also worked on UMD's men's hockey team for 4 seasons including the 2018 National Championship team.
Samuel S Rutherford
Investment Assistant
Office 612-758-7659

Sam is a member of our investment team. He has a background in Financial Planning, and carries two bachelor degrees from Minnesota State University, Mankato. Sam is Series 7, Series 66, MN Life, Accident & Health, and Variable Annuties licensed.
In his free time, Same enjoys spending time with family and friends, working on classic cars and tractors, bowling in touraments, going for walks, watching new movies, collecting unique watches, and disc golfing.